Learn More English: Reading, Vocabulary, & Grammar Hints & Practice
Better English for a Better Life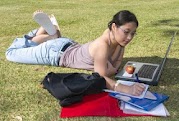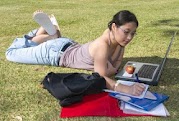 Do you want to understand English better?  Do you need English for school or work or to reach a special goal? Do you teach English and need ideas for lessons and reading or vocabulary practice?
EnglishHints can help you learn more English and understand it better, read and write it more fluently, and prepare for English-language tests and projects.
At EnglishHints.com you can learn
academic vocabulary-- essential for professionals or for high school and university study in English,
grammar (including sentence structure, parts of speech and verb tenses), to help you speak and write clearly and confidently, and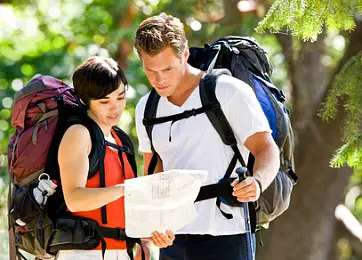 Better English: get where you want to go.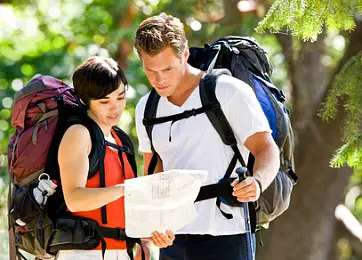 You can practice
vocabulary you've just learned with exercises and games,
grammar usage and correct verb endings,
You can even
activities if you're teaching ESL and need ideas for your class.
English Hint # 1?
Listen, read, and practice whenever you can-- then practice some more!

√ Even a few minutes a day will make a real difference! Play a game, learn an English idiom, or do an exercise from this site when you have a few minutes free.

√ Make yourself think in English! Tape notes to the bathroom mirror, sing a song in English while you clean or do chores, listen to the radio or a podcast in English while you exercise.

√ Talk to anyone you can in English!

√ Read a lot! Study English language newspapers online, analyze journal articles in your field, read stories to your children, even read ads—-anything that makes you think in English!
√ Get practical English hints and practice activities: sign up for English Detective, our free newsletter. See the sign up form on the left.
Practice Quiz
Try this short quiz to see if the lessons and exercises in EnglishHints.com could help you learn English online. (See bottom of the page for suggestions about related pages.)

(After answering and checking each question, click the right-facing arrow to get the next one.)
For questions 1-6, choose one or more:
1. Fearlessly means

a person who is afraid
to hesitate
doing something because of fear
a person who is unafraid
to act without fear

2. An 'employee' is

A person who is employed at a workplace
A job
A workplace
A person that supervises or gives jobs to others
A company that provides jobs for people

3. Things that burn easily are:

4. 'Put off' may mean

to take off a piece of clothing
to drop something on the floor
to postpone
to push something aside
to help someone exit a bus or train

5. "Cut it out!" can mean:

6. Mary told me she looks up to Mark. She probably means

Mark is taller than her.
Mark is always climbing something.
She thinks Mark is funny.
She admires Mark.

7. Four of the following sentences mean basically the same thing, but the other does not. Which sentence has a different meaning?

Although I have spoken English all my life, I still am learning new words.
I have spoken English my whole life, but I know only a fraction of the words in an English dictionary.
Even if I had spoken English all my life, I still could learn new vocabulary.
Even though I've spoken English for as long as I've lived, there are still words I don't know.
In spite of speaking English all my life, I continue to learn new words every year.

8. Which of the sentences in the answers is the closest in meaning to the following statement?:

Before introducing a major new product, a corporation's management team needs to consider all the different ways it may impact their business.

Before a new product is developed, a business should calculate its potential profitability.
When a company wants to produce a new product, it first needs to analyze its various possible effects on their profits and other products.
While an innovative product may be attractive to a company, management should look into its costs before committing to manufacture it.
Business analysts need to examine the value of a product before it goes into production.
If you want to know more about questions 1-2, see List of Suffixes. For question 3 see Negative Prefix List. For 4-6 see Common Idioms, which has the links to the alphabetical index pages.  Question 7 is explained in "Why study grammar?" on the English Grammar Lessons introductory page.
In question 8, all of the sentences are similar in meaning. However, A, C, and D talk about considering only profitability (A), costs (C) or value (D). The example sentence talks about "all the different ways it may  impact their business." Sentence B is similarly inclusive. It talks about its "various possible effects on their profits and other products"—not just its costs or profit.
Incidentally, much of the vocabulary for these sentences is taken from the Teamwork and Technology page in Vocabulary Games. 'Analyze' and 'analyst' can be practiced in the readings and exercises accompanying English Detective 1, and much more business language can be practiced in issues 11 and 12. See Academic Vocabulary Word Lists page 1 and 3.
For help planning what you need to learn in English, see Learning English Online. For specific suggestions by level, or for specific purposes like preparation for a test or business English, see Study English Online. 
Remember, just minutes a day studying English will bring you closer to your goals. Enjoy the journey! 

Top Of Page
Sign-up for our free newsletter, English Detective for interesting reading, vocabulary practice, puzzles, and more in your inbox every month. 
For information (and a free bonus), see Building Vocabulary 
Didn't find what you needed? Try explaining what you want in a few words in the search box below. (For example, cognates, past tense practice, or 'get along with.')