#73 The Election, Batons, & Sports Idioms, 11-15-16



I have wanted to write about sports idioms, and the U.S. election aftermath has provided a great opportunity. President Obama's post-election speech used relay races as a metaphor for the way he intended to deal with President-elect Trump. I feel he made an impressive plea for leaving the bitterness of the election behind and coming together as one team.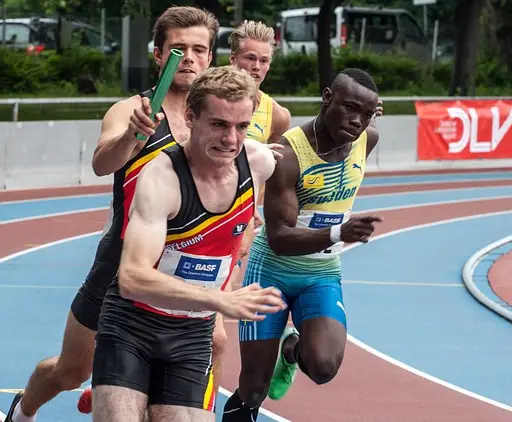 If you want to use this in class, or just to understand how relay races work, see this explanation of relay races.

For more sports idioms, see this EnglishHints sports idioms page. It also has a link to a short YouTube video showing the American relay team at the Rio Olympic qualifications being bumped and dropping the baton.

Have a great Thanksgiving!

P.S. If you visit EnglishHints.com in a few days, it may look quite different. I'm working on a site re-design: cleaner, more "modern" and more mobile-responsive. I'd love to hear what you think about it!

A note if you get gmail: Have you missed any issues of English Detective? if you find English Detective in your Promotions box, you can move it to your Primary box (if you want) by clicking on it and dragging it there, then clicking Yes when asked if you want to always get it in the Primary box.

If you are not already getting English Detective, you can subscribe by completing the form here. (It's free!) Also, you can reach me by mail at 1752 Driftwood Drive, El Centro, CA 92243, USA.