What does the future of education look like? Is it students taking charge of their own learning? Gamification & virtual reality? What about returning to tried, evidence-based practices?

Here are a few different (and often controversial) perspectives. There's also a site with recommendations for taking charge of your own education—for free, online—and a crossword puzzle to practice key educational vocabulary from these articles.

I really enjoyed a Forbes' article by Jordan Shapiro. He argues that the fundamental problem with current practices isn't that good teaching is not engaging, but that kids in lower socio-economic groups often don't get really good teaching. Even more of a problem: schools in poor neighborhoods often can't or don't provide the support that wealthier or better-managed districts can. The extra mentoring and resources could help them improve their teaching (since no teacher begins knowing all the best ways to engage students.)

He also talks about the uses and abuses of technology, using video games as context to keep students involved, and how attendees at educational conferences all see themselves as heroically struggling for educational change against a (possibly non-existent) opposition that insists on keeping the bad old ways. One more key point: learning isn't 'fun'—and shouldn't be. Changing our thinking and the way we understand reality can be difficult and painful, and even children need to understand that—and that it's worth the effort.

This Atlantic article discusses a New Hampshire school district's attempts to give students some control of their own learning. It tells the changes the district made and how they improved student engagement, critical thinking, and the school's overall performance on tests and graduation rates.

EdWeek has an opinion piece arguing that all the attempted reforms and innovations for student autonomy and engagement are not helpful if they cause neglect of the evidence-based practices that have been shown repeatedly to make the biggest differences in student success.

A 17-minute TED-X video discusses why the Future of (higher) Education is Not What It Used to Be. He talks about why a university education is more expensive than ever, and yet a large percentage of graduates worldwide (and in the U.S.) are un- or underemployed. He suggests three approaches young people should consider in order to take charge of their own education and learn the skills they actually need to succeed in a changing world.

Finally, here's a site that suggests five sources of free, online courses for people who want to direct their own education.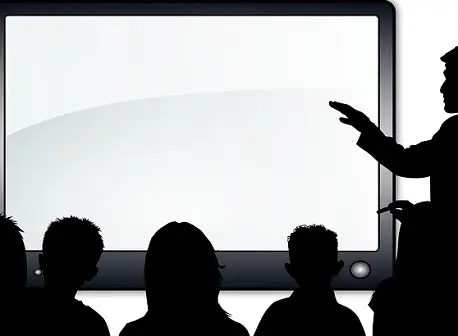 Practice Education Vocabulary


The articles above used a number of words repeatedly. You probably already know many of them and can guess others from the context. You can check your understanding of that important education vocabulary using a crossword I designed based on the most common and necessary words from those articles. The crossword answers are here.

I'd love your opinions about these articles. Which of these perspectives are dreams worth pursuing, which are unrealistic daydreams—or even nightmares? Are any not worth the time to read?

You can share your feelings by hitting Reply at the bottom of this newsletter. I might include your comments in the next newsletter if you're interested in sharing them with other readers. (Let me know!)

Warmly,

Catherine Simonton, https://www.EnglishHints.com


---
P.S. If you don't like to open links in emails, you can go to the EnglishHinks Back Issues page and open them there. It's https://www.englishhints.com/English_Detective-backissues.html

A note if you get gmail: Have you missed any issues of English Detective? if you find English Detective in your Promotions box, you can move it to your Primary box (if you want) by clicking on it and dragging it there, then clicking Yes when asked if you want to always get it in the Primary box.

If you are not already getting English Detective, you can subscribe by completing the form here. (It's free!) Also, you can reach me by mail at 1752 Driftwood Drive, El Centro, CA 92243, USA.