Have you ever wondered what could be done about homelessness? It's a major problem all over the world, and it has proved very difficult to solve. In this issue, we look at possible solutions that have greatly reduced chronic homelessness in Finland and the state of Utah in the U.S. There is also a crossword to practice vocabulary for words important for understanding the discussion.

Here's a discussion of the Finnish solution, and of the closely related solution tried in Utah. Both are "Housing First" solutions. They say once people have a stable, secure place to stay it is easier to deal with their other problems.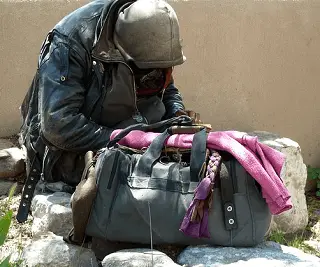 (Those problems often including drug addiction or mental illness, can make it difficult for the chronically homeless to get help when a home is considered the final piece of the puzzle instead of the first.)

For those who would like some historical background, there's a very interesting but LONG (and therefore optional) article on tent cities and government actions and reactions to homelessness in the U.S.



Practice Vocabulary Related to Homelessness


Download this crossword to practice the key vocabulary in these articles, including various types of housing and words for possible solutions. Its answers are here.

P.S. If you don't like to open links in emails, you can go to the EnglishHinks Back Issues page and open them there. It's https://www.englishhints.com/English_Detective-backissues.html


---
A note if you get gmail: Have you missed any issues of English Detective? if you find English Detective in your Promotions box, you can move it to your Primary box (if you want) by clicking on it and dragging it there, then clicking Yes when asked if you want to always get it in the Primary box.

If you are not already getting English Detective, you can subscribe by completing the form here. (It's free!) Also, you can reach me by mail at 1752 Driftwood Drive, El Centro, CA 92243, USA.