#68 Icebreakers and Job Interviews: Personal Descriptions 9-6-16


Vocabulary describing people is useful both in ESL classrooms and for adults studying English for a better job or to communicate with English-speaking colleagues. I'll talk about some activities for classrooms first.

I found an interesting collection of icebreakers for ESL classrooms last week at busyteacher.org. There are many good icebreakers online, but these had students review grammar at the same time as they get to know each other. #6 is a "Find Someone Who" survey with a twist—all searches are based on unique hobbies that students had reported to their teacher earlier, so there WILL be a person who can sign for each search.

(There's more about "Find Someone Who" on two related pages on EnglishHints.) ESL Activities also has several ice-breakers. A simple one not mentioned there is to have students pair up and interview each other, then introduce their partner to the class. Beginning students will need a checklist of questions on the board or as a hand-out. Intermediate students would probably benefit from one as well.

Besides home country and native language (in a class with students from several countries), students can ask each other about their families, pets, interests, skills, and hopes for the future.

There are lots of other conversation ideas and activities to get students talking in ESL Conversation Techniques

If you are studying English with the hope of getting a better job, check out Personality Vocabulary, with words to describe your personal traits and work ethic. These words are useful on resumes (CVs) and in job interviews, as well as in business settings in general. There's a quiz to practice them at the bottom of the page.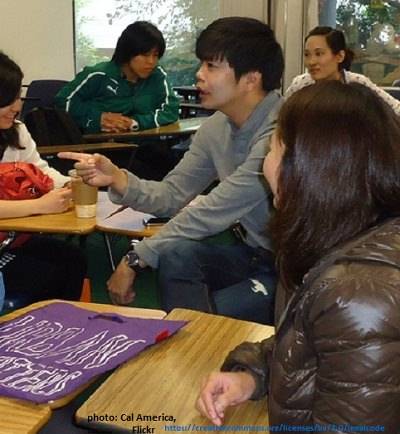 I've been very busy this past two months preparing a free webinar (and an online course for those who want more step-by-step help and personal guidance) on Mastering English Test Vocabulary.

Thanks so much to each one who took the time to fill out the early August questionnaire. It confirmed interest in ways to study vocabulary more effectively.

I planned to offer the webinar on Thursday Sept. 15 (just over a week from now, to give people time to sign up.) However, some last minute problems with the audio recording mean it will have to be later— in early October, probably, due to scheduling conflicts.

If you are taking the IELTS or TOEFL exam soon, or for some other reason were really hoping to hear before that, please reply to this newsletter (at the bottom of the page) and I'll try to work something out.

The next issue, Sept. 20, is on Great Grammar Tips.

See you then!

A note if you get gmail: Have you missed any issues of English Detective? if you find English Detective in your Promotions box, you can move it to your Primary box (if you want) by clicking on it and dragging it there, then clicking Yes when asked if you want to always get it in the Primary box.

If you are not already getting English Detective, you can subscribe by completing the form here. (It's free!) Also, you can reach me by mail at 1752 Driftwood Drive, El Centro, CA 92243, USA.