Memory Tips-- & Why Perfect Memory Would Be a Problem
Do you (or your students) have trouble remembering what you study? There's so much to remember when learning a language!

I found two articles with some really useful memory tips based on recent research and long-term human experience. There's also a short interview with a neuroscientist about the importance of forgetting. The first article is written for teachers, but I think anyone interested in memory will find it useful (as well as fascinating!)

How the Brain Remembers—and Forgets
This Edutopia article discusses recent brain research on forgetting. Then it offers five practical strategies teachers can use to help their students remember what's important. We instinctively practice some of them, but understanding the reasons behind them can help us make time to use them in class.

The strategies:
-- having students explain what they've just learned to other students
-- reviewing ('revisiting') important concepts from time to time
-- frequent practice texts
-- having students practice different types of problems at once, so they have to think about the best way to solve each rather than mindlessly applying the same technique to many similar problems at a time
-- using pictures as well as text

There are a lot more useful ideas in the article. It also discusses some very recent studies by neuroscientists: what they learned about the brain and the way it processes information—and seems to deliberately forget some. The research has very practical implications!

Here's an NPR interview with Blake Richards, one of those scientists. He elaborates on the importance of being able to forget unimportant details so that we can focus on the parts of our experience most relevant to our current situation and decisions.

The Old Memory Trick Still Used by Memory Champions
Finally, Smithsonian talks about memory champions—people that can very quickly memorize long lists of items and recall them almost perfectly.

Recent research has shown that they don't have super-human abilities. Ordinary people trained in the ancient 'Memory Palaces' (or 'Loci') technique for a little over a month can learn to do almost as well.

I've read of several multi-lingual people who use the same technique to learn new languages—so it seems quite effective. (I've tried it, but I never put in the time to master it.)

The author points out that "the technique tends to work better than simple rote memory because it harnesses something that the human brain does extraordinarily well—recalling images in certain locations—and hacks that skill in order to remember information, something that we're not so adapted to."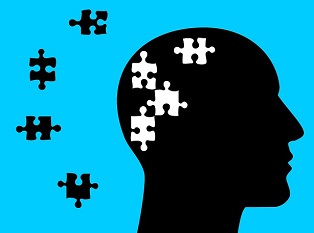 Practice Memory Vocabulary with a Crossword
Here's a crossword puzzle I just made on vocabulary from these articles. The answers are here.

The next issue will probably be about tested and proven strategies to teach and learn vocabulary. I'm really excited to share them, as I think they can make a big difference for you!

In addition, I have a couple of vocabulary projects (a checklist and a challenge+) that I've been working on for a while especially to share with you. They should be ready by the mid-January issue of English Detective.

I hope you have a very happy, productive new year!

Warmly,
Catherine Simonton, EnglishHints.com


---
P.S. If you don't like to open links in emails, you can go to the EnglishHinks Back Issues page and open them there. It's https://www.englishhints.com/English_Detective-backissues.html

A note if you get gmail: Have you missed any issues of English Detective? if you find English Detective in your Promotions box, you can move it to your Primary box (if you want) by clicking on it and dragging it there, then clicking Yes when asked if you want to always get it in the Primary box.

If you are not already getting English Detective, you can subscribe by completing the form here. (It's free!) Also, you can reach me by mail at 1752 Driftwood Drive, El Centro, CA 92243, USA.