Language Learning Made Easy(er)
Language learning isn't easy. But finding activities you enjoy and making them part of your daily life can make it MUCH easier!

If you're tired of studying and ready for a little inspiration, here's help—a TED talk and an article with practical tips and a dose of motivation.

There's also a link to a few questions that can help me to help you improve if you're feeling stuck in some aspect of English. I'm offering free 20-minute coaching calls to a few people who would like a little clarity on how to get past their English roadblocks. As an English Detective subscriber, you get the first chance.

A Quick Note about English Detective 134
For #134 on How Language Affects Thinking, there were too many great links to include in a newsletter, so I wrote a brief text and linked to a page on EnglishHints written especially for them.

It's The Relationship Between Thought and Language. All the links are interesting, but if you only have time for one, watch or read the first (a TED talk by Lera Boroditsky. You don't want to miss it!

How Polyglots Learn Languages
This TED talk on the Secrets of Learning a New Language is funny, inspirational, and useful as well. She tells how different polyglots (people who have learned multiple languages) learn a new one. They use almost every approach imaginable, from emphasizing casual conversations to playing with flash cards to starting with the sounds of the language.

So, what do they have in common? They have all chosen approaches that they love—that they're willing to practice over and over. They also build that practice into the routine of their days. A little systematic practice every day adds up to big language gains after a few months.

Best Practices
Fluent in 3 months suggests answers to some big questions in language-learning: how to speak more like native (the answer involves both ear and muscle training), the best way to learn vocabulary, whether it's really necessary to study grammar, etc.

Most of its answers are a kind of compromise between the arguments of different language-learning camps. It suggests some practical tips as well. Like the TED talk, it emphasizes the importance of motivation. You won't get fluent without it!

Incidentally, newsletter 121 links to another helpful article on the subject: 3 Habits of Successful Language Learners. It's the link on Duolingo research that is a little above the picture of the tortoise and the hare. (The basic conclusion is that consistent, frequent, short study periods work best. "Slow & steady wins the race.")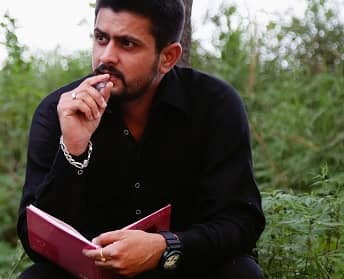 What's Your Current Biggest Challenge in English?
Your answers to a few quick questions on a form in the middle of How to Improve Your English can help me make English Detective more useful. If you are finding something about English especially challenging, I might be able to provide some personal help as well.

I'm offering a limited number of free 20-minute phone or Skype calls. Leave your name and email on that form (or reply to this newsletter) if you would like more specific answers to help you overcome whatever is keeping you from reaching your English goals.

This is a way for me to "give back" and to understand English-language difficulties better. I will NOT use the call to try to sell you anything or push you in any way, (though I may be able to suggest free resources that could help.)

Whether or not you would be interested in a call, I would love to know your biggest challenge with English—and will very possibly be able to add links from that page to materials that can help.

There's no vocabulary practice in this issue, because the recommended reading uses mostly common vocabulary—and because the next, related, issue will have a lot of vocabulary to think about (probably including a crossword puzzle.) Take your usual practice time to answer those questions on EnglishHints-- and consider if you have any questions you'd especially like to ask!

Coming in the next issue: How Language Affects Thinking

Warmly, Catherine Simonton, EnglishHints.com

P.S. If you don't like to open links in emails, you can go to the EnglishHinks Back Issues page and open them there. It's https://www.englishhints.com/English_Detective-backissues.html

A note if you get gmail: Have you missed any issues of English Detective? if you find English Detective in your Promotions box, you can move it to your Primary box (if you want) by clicking on it and dragging it there, then clicking Yes when asked if you want to always get it in the Primary box.

If you are not already getting English Detective, you can subscribe by completing the form here. (It's free!)

Also, you can reach me by mail at 1752 Driftwood Drive, El Centro, CA 92243, USA.