Free Webinar:

TOEFL Reading Prep 
This free webinar can help you improve your TOEFL Reading Test score by explaining what the test examiners are looking for with the different question types and by giving you some examples and practice questions.
(In addition, webinar participants get a bonus checklist of great sites for more reading and vocabulary practice and other help with the TOEFL.)
(Note-- end of March: this webinar is over, but I will be offering others in the future. Sign up for the English Detective newsletter to be notified of them, or just contact me. If you would still like to see the webinar, contact me for that too, and I can send you a link to the replay.)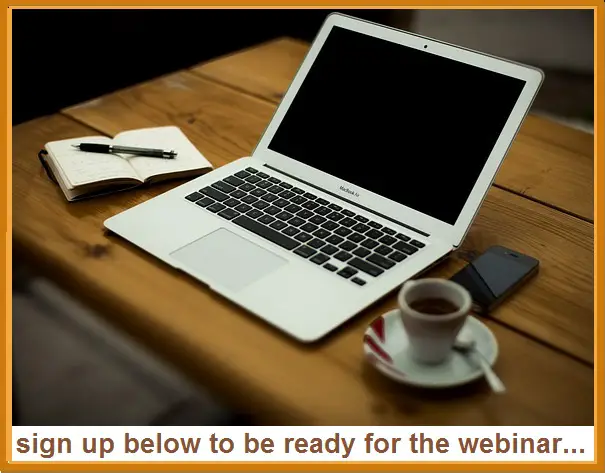 The best single way to increase your English reading skills (and vocabulary, especially the academic vocabulary needed for the TOEFL test), is by reading a lot in English.
Choose subjects that interest you, read a little every day, make notes on new words, and try using them.
15 minutes to 1/2 hour of reading a day adds up to 22-45 hours in 3 months...
If you really want a reading skills or vocabulary boost, there are strategies you can learn to supercharge your efforts. You can find them throughout this website. (See especially the ESL Reading section and the Reading Skills page.)
Maybe you have noticed, though, that it's not so easy to get started with some of them.
This Free Webinar Can Help
In the webinar we'll look quickly at all the main TOEFL Reading Test question types, and then in more detail at two of the types that can cause difficulty during the test. I'll also talk about skimming, scanning, and other skills that can help you finish the questions in the time they allow.
(The bonus also suggests two sites that can help you practice reading or skimming faster-- an important skill, as the test only allows about 20 minute for each reading selection and its 12-14 questions.)  
What You'll Learn 
the structure of the TOEFL Reading Test  
the reading question types you need to understand
how and when to skim and to scan, to get the information you need quickly
how to draw inferences and recognize the unstated implications of ideas 
how to paraphrase and recognize similar ideas stated in different ways
By the end of the webinar, you should:
understand how the TOEFL Reading Test works and how to answer questions efficiently without missing any part of the instructions or important information.
be able to recognize inference questions and know how to make the needed inferences.
be able to recognize restatements of ideas and know when ideas have been changed so that statements do not have the same meanings.
feel a little more confident as you prepare for the TOEFL exam and university study in English.

At the end of the webinar you will have a chance to ask questions about the reading test skills we have practiced, the TOEFL Reading Prep Clues course, or anything else about the TOEFL exam.
There will be a special bonus for everyone who attends one of these webinars: a checklist of the best sites to use to prepare for the TOEFL-- official practice materials and great English reading and vocabulary practice sites (as well as a few of the best sites to practice listening, speaking, and essay writing skills in English.)
Register to Attend a Webinar 
I'm offering this webinar on two different days, at different times, to try to meet the needs of as many interested people as possible. The first will be Thursday March 9 at 10 AM California time; the second on Tuesday March 14 at 6 PM California time. 
You can learn when that would be in your city here.
The first form below is to register for the Thursday March 9 webinar.
 I will not share your name or email address with anyone, and you can unsubscribe at any time. See our privacy policy.
Sign up below instead if you would prefer the webinar on Tuesday March 14. (The content will be very similar, although some questions attendees ask might be different.)
To get the most from the webinar, also download a pdf worksheet so you can answer the practice questions as we talk about them.

Take Your Reading Skills to the Next Level
If you would like more guided practice in preparing for the TOEFL Reading Test or university study, there will also be opportunity to sign up for a short course to give you step-by-step help with the skills and vocabulary you need. (For more information on that and related courses, see Mastering English Test Vocabulary.)

Home> Learn English Vocabulary> Free Webinar
Didn't find what you needed? Try explaining what you want in a few words in the search box below. (For example, cognates, past tense practice, or 'get along with.') Look under the ads (in the top box) to see the related pages on EnglishHints.