British Power Vocabulary Exercise
Use this British power vocabulary exercise to test your understanding of academic vocabulary from the Latin roots domus and dominare. If you aren't sure of their meanings, try looking at Power Words first, then following its link back to this page to try the gap-fill game.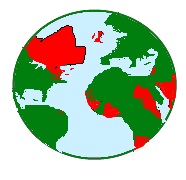 The Rise and Fall of British Power
Fill in all the blanks using the drop-down menu alternatives, then press "Check" to check your answers.


You might also be interested in trying gapfill exercises on Disaster Assistance Vocabulary or Conservation Terminology.
Home> TOEFL & IELTS  Vocabulary > British Power Vocabulary Exercise.
---
Didn't find what you needed? Explain what you want in the search box below. (For example, cognates, past tense practice, or 'get along with.') Click to see the related pages on EnglishHints.