9 Websites to Master Business English


a guest post by Sophia Anderson
It's important for you to master business English. The English language is the most common in the international arena, especially in diplomatic and business circles. 
It is also the official language of more countries than any other language in the world. Unfortunately, many individuals have a basic and very rudimentary grasp of the language, which makes proper and effective communication difficult.
Here is a great list of tools that will help you polish and perfect your business English skills.
Free Sites to Help You Master Business English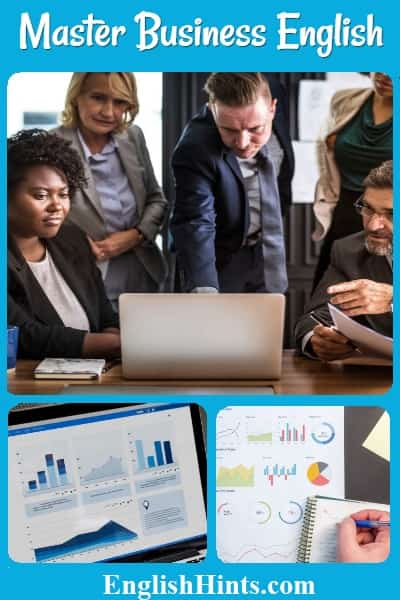 With more than 190 online exercises, this platform has a three-pronged approach to business English lessons. Learners listen to recordings of the practical application of the lesson, then apply the lesson on their own. It has a repertoire of most day-to-day scenarios to ensure that a learner is adequately equipped.
Further, it is a guide on how to write business letters for different purposes, business reports, or essays for your business college admissions, with useful vocabulary to be used along with that.
This site is a dedicated video lessons platform which offers recorded video lessons in business English for learners. It has 61 business English lessons divided into beginner, intermediate, and advanced levels. Signing up is free as the site is supported by donations and the sale of lesson videos and e-books online.
This business English site provides specific lessons for professionals who want to polish their communication skills in their specific professional sectors. It is a great tool to practice Business English through grammar quizzes, listening and reading comprehension tests.
Breaking news English is an online database where you can access important business news. It provides the materials necessary for learners to read, practice, and polish up their business English diction and vocabularies.
Aptly described as, "A collection of business English lessons and other free resources for teaching business English," the site is akin to an online library with an emphasis on business English learning. It provides both reading materials and exercises to keep learners sharp at all times. Check out their Business Collocation exercises (under Students: Business Vocabulary.)
BBC now has mainly general English, with less emphasis on business. Their older business course, still very useful although no longer updated, is here.
The British Broadcasting Corporation (BBC) has played a very key role in the spread of the English language worldwide. It's byline, "Inspiring language learners for 70 years", aptly captures the key role played by the broadcaster.
Its Learning English programme covers various language application scenarios to ensure that a learner is properly equipped. It also offers podcast and video downloads from the archives to enhance the experience.
Fairly Inexpensive Useful Business English Sites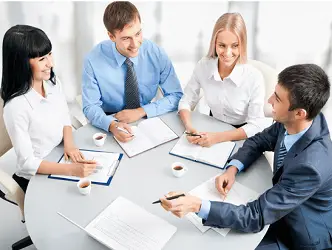 Master business English for meetings like this.
Most of these sites offer a free trial, and usually inexpensive monthly plans.
Business English pod is an online resource which provides over 300 business English lessons, through audio podcasts. It offers a flexible and portable trainer which can be stored in your smartphone, iPod or other audio devices, to give you access to business English lessons on the go.
It offers packages covering essential business language skills in handling meetings, telephoning, job Interviews, travel, business vocabulary, presentations, negotiations, management socializing and business Writing. It's also available as an app for the iOS platform.
Gymglish is a dedicated online business English lessons platform that provides services through its website and Google chrome extension. The extensions are available in two variations, with the first being English lessons for beginners and the second being regular English lessons.
The platform sends users daily emails with questions and audio recordings. After submitting responses, the platform customizes the lessons offered to suit the needs of the individual learner.
Coursera offers access to high quality education worldwide through partnerships with top universities and other academic institutions to offer courses online.
The courses are available via the website and through mobile apps on the iOS and Android platforms. Here you may find courses on effective business speaking, writing, planning, describing charts, negotiating and networking, and much more.  
---
Well, polishing up and perfecting your business English need not be a grueling, tiresome and expensive affair. You can make your own plan and study online at little or no financial cost at all and achieve the same results. All it takes is commitment, passion and dedication for you to achieve your goals.
Author's Bio: Sophia Anderson is an associate educator, online tutor and freelance writer at Essays on Time. She believes that learning something new every day is a must. Her inspiration comes from reading books and online blog posts that cover a wide range of her interests. Meet her at Facebook or LinkedIn.
Related Pages on EnglishHints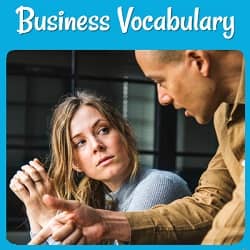 Practice basic economic & business vocabulary, from annual, credit and funding to income and incentives.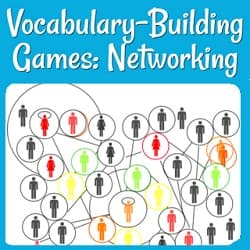 Can you connect these important words related to networking with their meanings?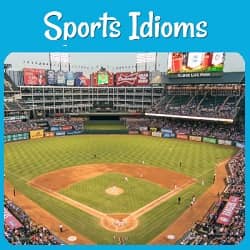 These sports idioms are common in business and everyday conversation. How many do you understand?
Home> Advanced Communication Skills in English > Master Business English.
P.S. In late summer 2021, I'll also be offering an advanced English course for professionals & businesspeople. See 30 Days to Better English for more information.
---
Didn't find what you needed? Explain what you want in the search box below. (For example, cognates, past tense practice, or 'get along with.') Click to see the related pages on EnglishHints.