New Year's Resolutions
New Year's resolutions are a major American tradition. We start a new year with hope that we can make our lives (or our relationships, our community, or even the world) better. We hope to exchange self-destructive or wasteful old habits for new, healthier ones.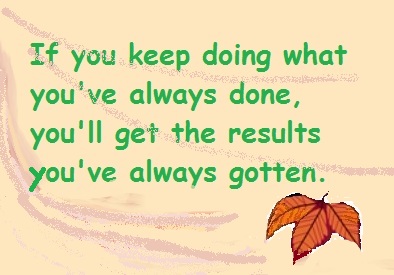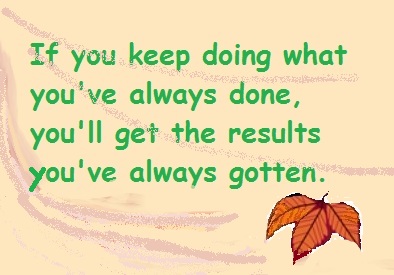 Practical resolutions, like SMART goals, are specific, measurable, attainable, realistic, and time-oriented. If we make too many resolutions or they are too demanding (or too vague), it's easy to get discouraged and give up.
Practical New Year's resolutions choose one or possibly two priorities to work on at a time. They may set smaller targets to aim for, on the way to our larger goals. If we can practice a different way of doing things (like eating less sugar, or walking or running half an hour a day) for several weeks, we hope it will become a habit.
Change is always difficult at first, but once a new habit is formed it's not so hard. Maybe we can eventually enjoy the new habit so much we won't want to go back to our old ways! That's our hope, anyway.
If you are interested in learning more bout the American and English tradition of New Year's Resolutions, here are two links with information. The American English site gives some common resolutions and also offers a lesson plan and games for an ESL classroom.
The U.K.'s National Health Service has some suggestions for making effective resolutions and provides links to resources to help people keep common New Year's resolutions like losing weight, quitting smoking, or exercising more.
Some of the resources they suggest are very interesting. You might want to get some English practice today by checking out one or two of them using the links they provide.

Why don't you try writing a New Year's resolution or two for English practice? Don't make it too difficult-- just a little change you think might help this be a good year. For example, what about reading something in English every week?
If you're subscribed to English Detective, there are several readings to choose from, as well as exercises to practice the new vocabulary-- something for every day! If you're not subscribed yet, you can find out a little more about it here.
There are many other good sources of English reading and listening material on the Internet as well: Voice of America, the BBC, and many others. There are more suggestions on our Online Reading page-- or you do a quick web search to find English materials on whatever subject you're interested in. There's never been a better time to learn or practice a language online!
Whether you make resolutions or not, and whether you have one big priority or a lot of smaller objectives to work on, I hope you have a good and successful new year!
Home> Reading Strategies Practice > New Year's Resolutions.

---
Didn't find what you needed? Explain what you want in the search box below. (For example, cognates, past tense practice, or 'get along with.') Click to see the related pages on EnglishHints.