Learning English Online Blog
Here's a great way to find out when there are new or updated pages, games, or hints for learning English online at EnglishHints.com, (We have a lot planned.) Just click on the orange RSS button near the bottom of the right column (or the below-page navigation on a mobile phone). That will add this blog to your RSS feed. You will get a notice whenever there is something new or interesting to read here.
Master English Vocabulary for Professionals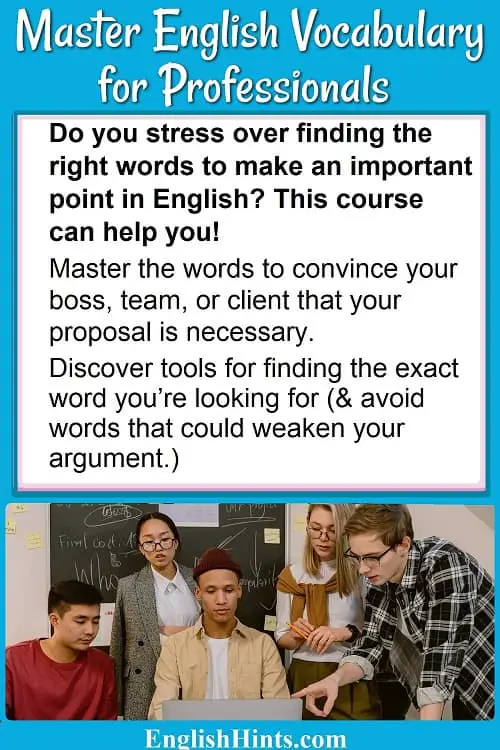 Master English vocabulary for professionals. Learn the skills to choose the best words for your purposes.
Continue reading "Master English Vocabulary for Professionals"
---
Didn't find what you needed? Explain what you want in the search box below. (For example, cognates, past tense practice, or 'get along with.') Click to see the related pages on EnglishHints.