Wondering How to Improve Your English?
You've worked hard and learned the basics of English. Do you still wonder how to improve your English enough to reach your goals?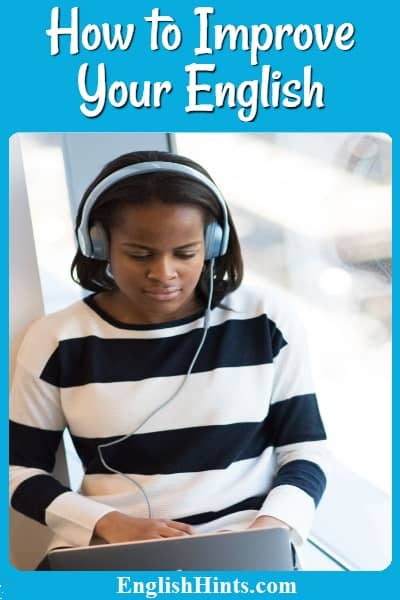 Do you want to go to a university in an English-speaking country?

Do you need to use English professionally, in business or to talk with colleagues in other countries?
It can be so frustrating to figure out what to work on first once you've mastered basic English grammar and vocabulary. 

Standard language-learning advice still matters:
think in English whenever you can 
try to read or listen to English every day 
talk to anyone you can in English 
(and don't worry about making mistakes, as long as they can understand you!)

But maybe you've found a roadblock that is slowing your progress, or maybe you're just not sure how to get to the next level—to be able to really communicate as you need to.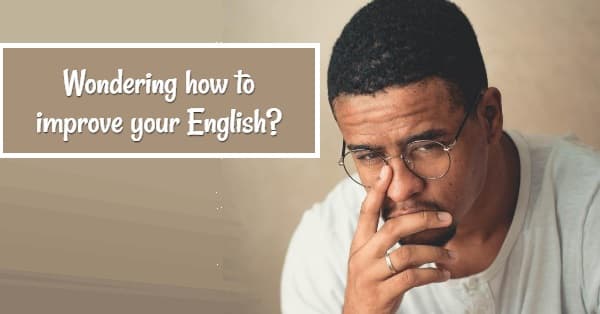 I think I can help you.
Answer a few questions (all but the first are quick) and leave your name and email address.
I can point you to resources and make some quick suggestions to help you reach that goal that seems just out of reach right now. 

A Few Quick Questions Can Help 
It should take less than 5 minutes to answer these questions. You do not have to provide your name and email if you don't need personalized follow-up help.
I may follow up with a few people to learn a little more about your situation (& to offer suggestions or resources based on your answers.) It would be a short (15 minute to 1/2 hour) phone or Skype call, and I promise not to try to sell you anything on the call.
If you would be interested, please leave your name, and email below. If you add your time zone and hours when you are usually available and whether you prefer a phone call, Skype, or Zoom, I can schedule a call more quickly. I will email you with several possible times to choose from as soon as I am able to arrange it.
If you would like to know when I write about your topic, please leave your contact information as well. Thanks so much!
How to Improve Your English Using EnglishHints
There are several simple things you can do right now to improve your English.
If you're getting ready for the TOEFL, IELTS, or another big test, check out the tips and practice ideas on English Language Test Prep
See if you know the basic academic vocabulary on the Top 100 word list-- and if you're not sure of some of it, follow the links to pages that explain & practice those words
If you need a break from  studying, play a quick "Concentration" (memory) game. You can review irregular verbs, vocabulary, or common phrasal verbs  
Home > Advanced Communication Skills in English  > How to Improve Your English
---
Didn't find what you needed? Explain what you want in the search box below. (For example, cognates, past tense practice, or 'get along with.') Click to see the related pages on EnglishHints.