Fill in the blanks with the past tense form of each verb in parentheses. When you finish, press "check" to see how many you remembered. (If any are not right, you can go back and correct them before checking again.)
See 12 Lists for Irregular Verbs in the Past Tense for an organized way to remember these verbs. (It includes over 30 others, too-- all the common irregular past tense verbs. It also gives their past participles.) 
Irregular Past Particles lists all the past participles that differ from their simple past forms. It also gives lots of examples of how to use them.
There's a complete listing of irregular verbs at English Page Complete Irregulars List. (It also has flashcards and other practice.)
Practice Irregular Past Tense Verbs has another gap-fill to review irregular verbs. Its gap-fill discusses the history of U.S. immigration. 
More Related Pages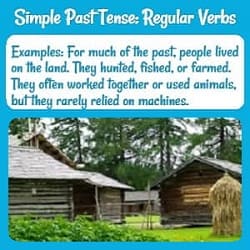 The simple past tense of regular verbs ends in -ed. It's easy to form, and not hard to spell or pronounce if you learn a few easy rules.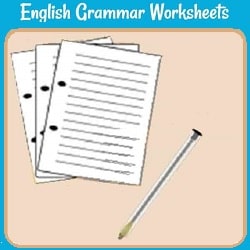 Pdfs with grammar games &  exercises for verb tenses (especially irregular past tense verbs), practice with sentence structure, etc.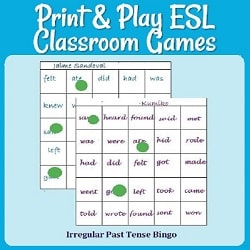 Games are so useful in ESL classes! Get free printable puzzles, vocabulary matching games, and inexpensive packets of games to practice irregular verbs.
---
Didn't find what you needed? Explain what you want in the search box below. (For example, cognates, past tense practice, or 'get along with.') Click to see the related pages on EnglishHints.